This week I want to say that I'm happy that all the pages are coming along finally. I can confidently say that i have accomplished what I wanted. It's a matter or tweaking all the minor details that will help this project look polished and complete. After fixing the filter, I was able to create other pages and add the filter functionality.
The filter in the other pages will have different categories, they won't always be the same. For instance, on the home page the categories are: Ayahuasca, Peyote, Mushrooms, San Pedro, Traditions, and Wisdom.


This is the Home Page live on the Video Gallery section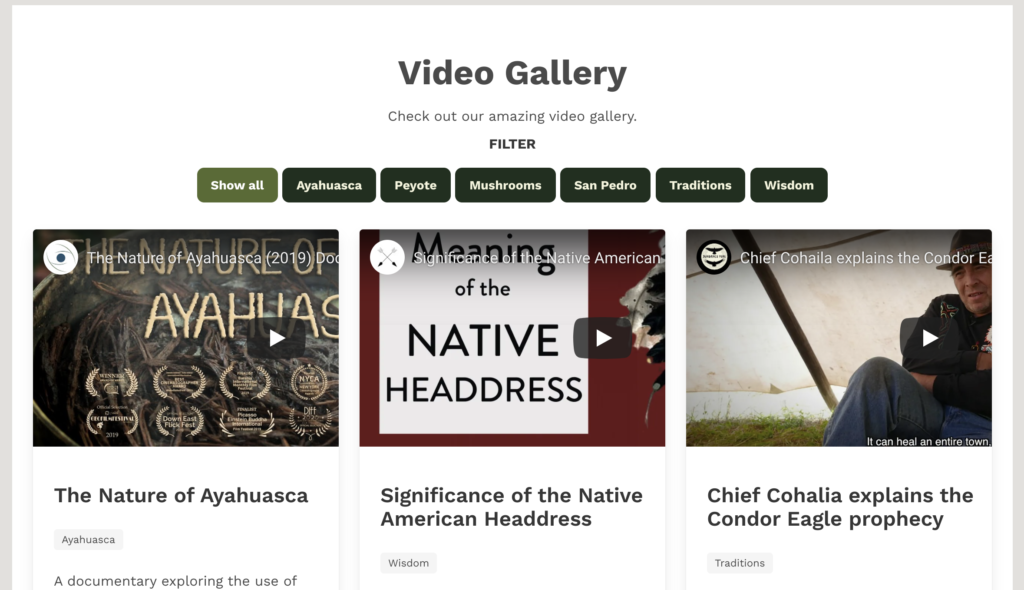 On the News page, the categories are Psychedelics, Legal, and Conservation.

This is how it looks live: